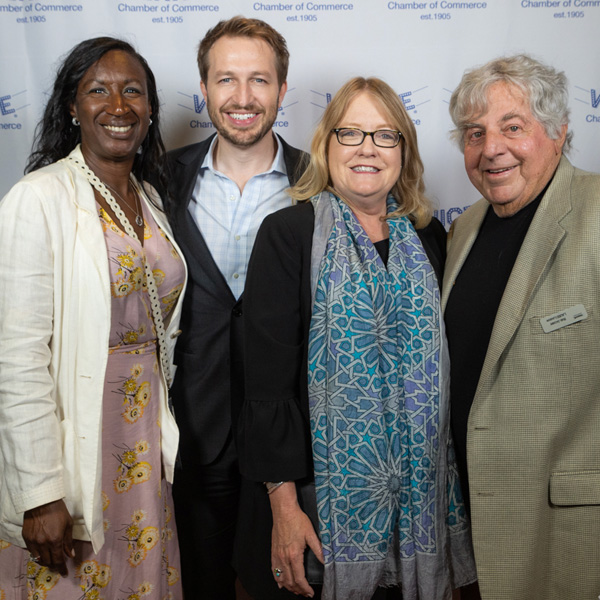 The Education Committee seeks to be the architect of bridges between business and educational entities, developing a lasting forum where ideas and action meet for the betterment of our community.
Our goal is to foster high-quality education and dynamic learning environments for students, thereby fulfilling Abbot Kinney's original vision for Venice as a mecca for arts, culture and education. Through community partnerships, noticeable improvements are made in the enhancements of quality programs in Venice. 
This committee conducts monthly meetings, and hosts a variety of events throughout the year that support its mission. Events include:
---
Venice High School (VHS) Jackets of Excellence: Established in 1984, this tradition honors VHS students' accomplishments both in and out of the classroom.
Back to School Social Mixer: An evening of networking, bringing together educators and parents with representatives from local businesses, art institutions and non-profit organizations.
The WAVE (We Are Venice Education) Awards: An annual celebration honoring local teachers, selected by their peers, who creatively engage their students and contribute to the enrichment of the next generation of leaders.
---
Chair: Chantel Hunter-Mah, Esq.