Chamber In Action Committee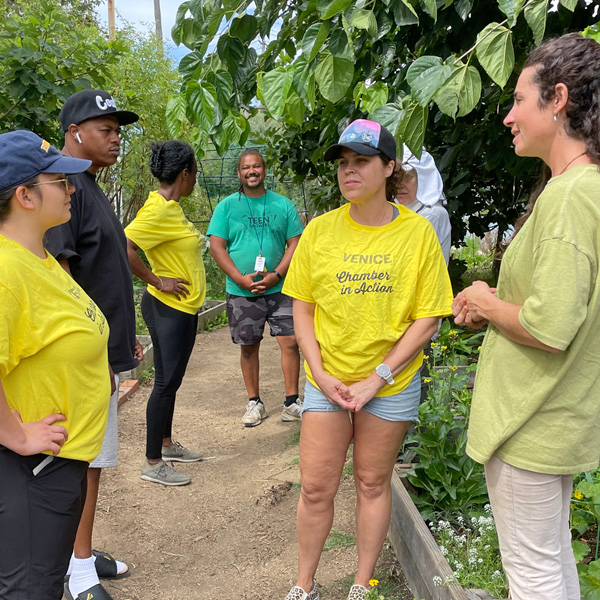 The Chamber in Action Committee brings chamber members and neighbors together to work on improving our community. This committee focuses on community service, volunteering and partnering on projects for our member businesses and organizations, and also city departments.
The committee selects projects using an application process and then organizes Chamber members and volunteers to create positive change.
Recent projects include neighborhood clean ups, community gardening, and food drives. Notable past projects include the LAPD Pacific Division lobby renovation, and the POW-MIA mural restoration.
Email inquiries for submitting a project application to info@venicechamber.net.
Chair: Ashley McGullam
Interested in volunteering? Click here to complete and submit the online form.